Chillicothe Commandery Inspection
Saturday, March 23, 2013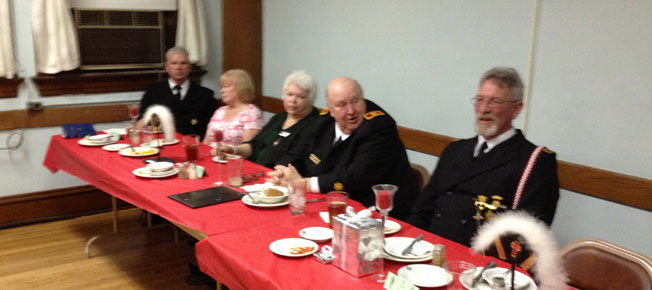 Click to enlarge
The Commandery Inspection was held on Saturday, March 23. Seated at the head table from left to right are Richard A. Sims, KT candidate, and his wife. The Lady of our inspecting officer Dennis L. Hughes and David Medert. Various candid shots are listed below.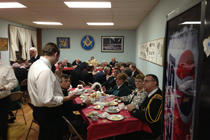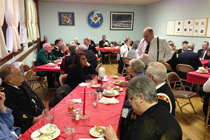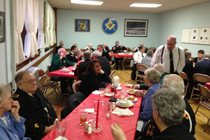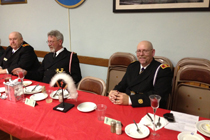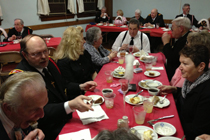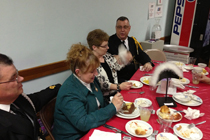 Open House
Sunday, March 9, 2013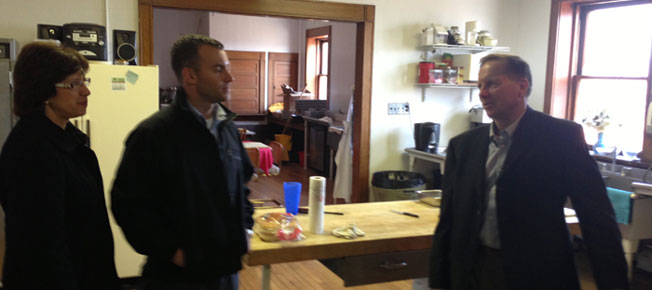 Click to enlarge
The open house held Saturday, March 9th although attended by interested people, the turnout was disappointing in view of the advertising blitz underwritten by Scioto Lodge #6, The Grand Lodge of Ohio and the Scottish Rite Valley of Columbus. Refreshments were served in the small dining room. Sheriff's Deputy JR Brooks was on hand to process Identification cards for the children who attended.